Meet the Dentists
We're excited to meet you!
Dr. Billy Baune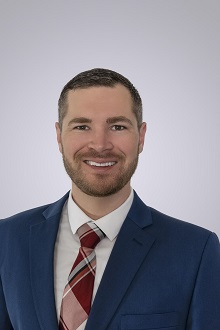 Dr. Billy Baune was raised in Rosholt, South Dakota and graduated from Rosholt High School. He continued his education at South Dakota State University in Brookings, South Dakota, where he and received a Bachelors of Science degree in Biology. Dr. Baune then went on to attend the University of Nebraska College of Dentistry and graduated in 2017 with a Doctor of Dental Surgery degree.
After graduating, he served in the United States Army as a commissioned officer. Dr. Baune then served two overseas tours, one in Camp Humphreys, South Korea and the other in Kaiserslautern, Germany. He was awarded The Army Commendation Medal twice for exemplary service as a dental officer. While stationed in South Korea, he met his beautiful girlfriend, Jennie Song. Dr. Baune continues to strive to provide the highest quality of dental services, while focusing on keeping his patients informed and comfortable throughout the appointment. After being away from friends and family for several years, he is excited to finally be returning to South Dakota! In Dr. Baune's spare time, he's an avid outdoorsman that enjoys traveling, camping, golfing, hunting and fishing.
---
Dr. Matthew J. Tobkin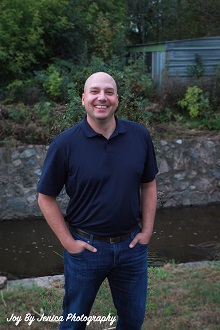 Dr. Tobkin is very excited to be back in his home state, serving rural communities by providing high-quality care at Madison Family Dental. He's very excited to be working with Dr. Troy Keyes. With their combined experience in the oral healthcare field, they'll be able to collaborate and discuss treatments in a way that enables them to provide outstanding results for each individual patient.
As for his educational background, Dr. Tobkin graduated high school in Veblen, SD in 1994 – in fact, he was only one of three! He completed his first year of undergrad at the University of Minnesota, Morris where he played football as the quarterback and baseball (outfield). He then transferred to Eastern New Mexico University and played football before graduating with Magna Cum Laude honors with his Bachelor of Science in Biology. From there, he studied for his doctorate at the Temple University School of Dentistry in Philadelphia and completed his Doctor of Dental Medicine with Magna Cum Laude honors in 2003. He was also presented with the following awards:
The Clinical Achievement Award – A peer/faculty-selected award for outstanding clinical competence, patient management skills, ethical conduct, and professional bearing.
The American College of Prosthodontics – Awarded to the senior student who has shown outstanding achievement in the study of prosthodontics.
The Martin N. Kravitt, DDS Class of 1994 Award – Awarded to the senior student who displays clinical excellence in clinical ability.
XI PSI PHI Fraternity Award/Scholarship – Awarded in recognition of attaining the highest scholastic average throughout four years of dental school.
Following dental school, Dr. Tobkin pursues continuing education whenever possible, attending countless dental meetings, conventions, and seminars every single year. By always learning about the latest techniques and technologies in the field, he believes that he can provide truly outstanding treatment. He is currently a member of the American Dental Association and the South Dakota Dental Association.
Today, Dr. Tobkin couldn't be happier with his chosen profession. He loves helping people! In particular, he enjoys practicing all aspects of general care. He strongly believes that every patient deserves a beautiful smile and healthy teeth. He works hard to understanding their individual needs and desires and help them become a reality. Additionally, a personal satisfaction of his is being able to provide top-tier care in a pain-free and relaxed environment. Because most people would rather be anywhere else than a dental office, he never takes a patient's trust for granted. Instead, he does the best he can to make their appointment fun and genuinely comfortable throughout all procedures. He also prioritizes good communication and presents all clinical information is a transparent fashion, answering any and all questions ahead of time.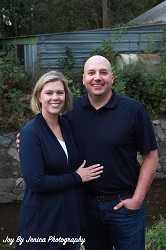 Outside of Madison Family Dental, Dr. Tobkin is married to Dr. Erin Tobkin (who is also a dentist), and they have two daughters named Aubrianna and Brooklyn. Dr. Erin is very active in the practice and the overall community; Aubrianna loves softball, basketball, and volleyball, while Brooklyn's favorite sport is soccer and enjoys running. As for his own personal hobbies, he loves spending quality time with his family, hunting, fishing, skeet shooting, and watching/playing sports. He is an active member in the Madison Kiwanis Club.
---
Dr. Erin Tobkin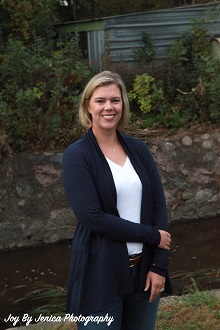 Dr. Tobkin is originally from Appleton, Wisconsin. With an athletic/academic scholarship to Rockhurst University in Kansas City, MO, she pursued her degrees in Biology and Psychology while playing soccer. Afterwards, she continued her education at Temple University, achieving her DMD. She was awarded several awards there before graduating in 2004:
The Clinical Achievement Award – A peer/faculty-selected award for outstanding clinical competence, patient management skills, ethical conduct, and professional bearing.
The American Association of Women Dentists Award
The R. Ralph Bresler M.D. Memorial Award – This award represents excellence in pediatric dentistry.
Prior to moving to Madison, Dr. Tobkin was partner in a well-established and successful office in Denver, CO. She has completed countless continuing education courses over the years, including (but not limited to) Invisalign Level 2 certification and Biolase laser therapy certification.
Dr. Tobkin is married to Dr. Matthew Tobkin (also a dentist at Madison Family Dental), and they have two daughters named Aubrianna and Brooklyn. Although most of her spare time is spent focusing on her daughters and their unique interests, she does enjoy quilting, baking, and working out when she gets a few minutes to herself.