Meet the Dentists
We're excited to meet you!
Dr. Troy L. Keyes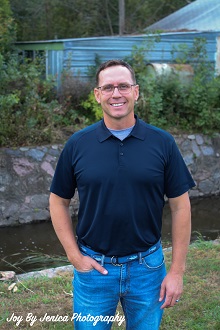 Dr. Troy L. Keyes is originally from Watertown, South Dakota. He excelled at his studies during his time at Watertown Senior High, and participated in football, tennis, and band. After graduating, Dr. Keyes went on to study biology and chemistry at the University of South Dakota. During his undergraduate education, Dr. Keyes made the Dean's List every semester, managed the computer lab, and served as a student coach for the women's volleyball team. He earned spots in many academic honor societies, including the National Society for Guidon Honor Society, and the Alpha Lambda Delta Freshman Honor Society.
Dr. Keyes received his Doctorate of Dental Surgery from the University of Nebraska Medical Center-College of Dentistry, where he graduated in the top third of his class. In 2002, Dr. Keyes served as Chief Dental Resident at Naval Medical Center Portsmouth in Portsmouth, Virginia. From 2003-2005, he was the dentist and Dental Department Head onboard the amphibious ship, USS Tortuga (LSD 46) stationed out of Virginia Beach, Virginia.
After his time in the Navy, he worked at a couple different dental practices in the Sioux Falls area before moving to Madison, SD where he purchased the dental practice of Dr. Bernard Schuurmans, and renamed it Madison Family Dental. He has used his dental talents to improve the oral health of his patients in the area ever since! He strives to stay abreast of the latest dental technologies and has logged more than 700 hours of dental continuing education.
When asked why he's so passionate about his career, Dr. Keyes responded, "I love dentistry in Madison, SD because every day I get to help honest, hard-working people feel better about themselves by giving them a healthy, nice-looking smile."
Dr. Keyes is a member of the following associations and organizations:
American Dental Association
South Dakota Dental Association
President for Madison Rotary Club
Member of Lake County Search and Rescue Team
Drummer for church praise team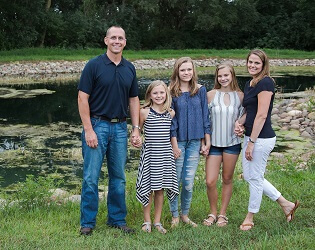 In his spare time, Dr. Keyes enjoys spending time with his family, playing guitar and drums, hunting, fishing, kayaking, biking, camping, and participating in triathlons. He is happily married to his beautiful wife, Stephanie, and loves being a father to his three wonderful daughters.
---
Dr. Matthew J. Tobkin
Dr. Tobkin is very excited to be back in his home state, serving rural communities by providing high-quality care at Madison Family Dental. He's very excited to be working with Dr. Troy Keyes. With their combined experience in the oral healthcare field, they'll be able to collaborate and discuss treatments in a way that enables them to provide outstanding results for each individual patient.
As for his educational background, Dr. Tobkin graduated high school in Veblen, SD in 1994 – in fact, he was only one of three! He completed his first year of undergrad at the University of Minnesota, where he played football as the quarterback and baseball (outfield). He then transferred to Eastern New Mexico University and played football before graduating with Magna Cum Laude honors with his Bachelor of Science in Biology. From there, he studied for his doctorate at the Temple University School of Dentistry in Philadelphia and completed his Doctor of Dental Medicine with Magna Cum Laude honors in 2003. He was also presented with the following awards:
The Clinical Achievement Award – A peer/faculty-selected award for outstanding clinical competence, patient management skills, ethical conduct, and professional bearing.
The American College of Prosthodontics – Awarded to the senior student who has shown outstanding achievement in the study of prosthodontics.
The Martin N. Kravitt, DDS Class of 1994 Award – Awarded to the senior student who displays clinical excellence in clinical ability.
XI PSI PHI Fraternity Award/Scholarship – Awarded in recognition of attaining the highest scholastic average throughout four years of dental school.
Following dental school, Dr. Tobkin pursues continuing education whenever possible, attending countless dental meetings, conventions, and seminars every single year. By always learning about the latest techniques and technologies in the field, he believes that he can provide truly outstanding treatment. He is currently a member of the American Dental Association and the South Dakota Dental Association.
Today, Dr. Tobkin couldn't be happier with his chosen profession. He loves helping people! In particular, he enjoys practicing all aspects of general care. He strongly believes that every patient deserves a beauty smile and healthy teeth. He works hard to understanding their individual needs and desires and help them become a reality. Additionally, a personal satisfaction of his is being able to provide top-tier care in a pain-free and relaxed environment. Because most people would rather be anywhere else than a dentist's office, he never takes a patient's trust for granted. Instead, he does the best he can to make their appointment fun and genuinely comfortable throughout all procedures. He also prioritizes good communication and presents all clinical information is a transparent fashion, answering any and all questions ahead of time.
Outside of Madison Family Dental, Dr. Tobkin is married to Dr. Erin Tobkin (who is also a dentist), and they have two daughters named Aubrianna and Brooklyn. Dr. Erin is very active in the practice and the overall community; Aubrianna loves softball, basketball, and volleyball, while Brooklyn's favorite sport is soccer. As for his own personal hobbies, he loves spending quality time with his family, hunting, fishing, skeet shooting, and watching/playing sports.