About Madison Family Dental in Madison, South Dakota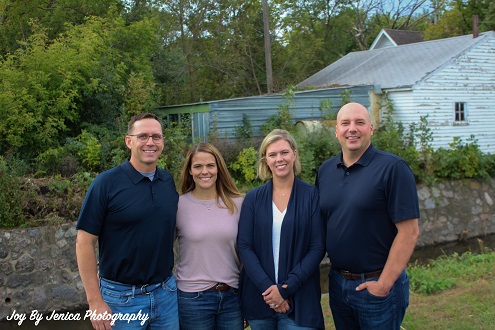 Our Dental Technology
Madison Family Dental values the importance of advanced dental technology because it helps us more adequately meet the needs of our patients. When you're in our office, you'll have the opportunity to experience our higher standard of dentistry!
The office of Madison Family Dental is currently undergoing a major remodeling in August. We are adding a fourth examination room, with state-of-the-art equipment to better meet the needs of our patients. We have recently added the XG3D scanner by Sirona. This will help us better diagnose pathology, and determine the exact location of nerves, sinuses, and other anatomical landpoints within microns on a 3D view.
Intraoral cameras allow us to show you exactly what's going on in your mouth! We've come to realize that many of our patients need to be shown potential threats to their oral health in order to take them seriously, so we'll be happy to shine a camera into your mouth and project the image onto a chairside monitor. Obviously, our cameras are always completely sterilized, and this service allows you to learn more and ask questions about your teeth and gums!
We use dental lasers during a variety of procedures. We feel that this procedure allows us to perform different techniques more swiftly and accurately, as well as facilitate a faster recovery period than with treatments performed with traditional measures.
We have an Automated External Defibrillator in our office at all time, which is equipment that can help us recognize cardiac arrhythmias and ventricular tachycardia in our patients, both of which can be life-threatening. Madison Family Dental can swiftly care for you and even protect your life with this technology!
Like any dental office, we have imaging technology to help us take pictures and X-rays of your mouth! However, unlike other practices, our technology is digital in order to prevent exposing our patients to harmful radiation. Learn more about our imaging technology here!
Patient Amenities
Each of our patients has access to televisions in our reception area and examination rooms. We also have a coffee bar for those in our care to enjoy. Just speak with a member of our team to receive any of these patient amenities.
Do you worry about dental examinations? If you have any form of dental-induced anxiety, our team may be able to help. We have two forms of sedation dentistry available for patients who need it which can help you relax and ease your troubled mind. A fear of the dentist is a common one around the world, which is why we have chosen to offer this form of patient comfort to those in our care. If you become nervous and uncomfortable once you step foot into our reception area, we can offer nitrous oxide. Also known as laughing gas, this technique involves inhaling the gas through a nose mask, which leaves your mouth free to experience our dental care. When breathed in, nitrous oxide creates an almost euphoric feeling and dissipates soon after the gas is shut off, which means that you'll be able to drive yourself home.
However, if you find that even the thought of your dental appointment has you worried, you may need something stronger. For patients who experience advanced amounts of dental anxiety, just let us know! If you mention it as you're making your appointment, our doctors can write a prescription for an anti-anxiety medication for you. You'll just need to have it filled out before your exam; then, take the oral medicine the morning of your examination. You'll need to have someone to drive you to and from the exam, but your nerves will be calm and relaxed for the duration of your procedure.
Please contact us today to schedule your appointment. Madison Family Dental sees patients from Madison, Dell Rapids, Mitchell, Brookings, and other close South Dakota communities. If this will be the first time at our practice, please take a brief moment to read over the information on our new patients page.