Meet the Dentists
We're excited to meet you!
Dr. Troy L. Keyes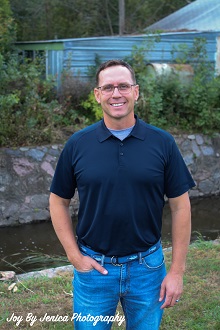 Dr. Troy L. Keyes is originally from Watertown, South Dakota. He excelled at his studies during his time at Watertown Senior High, and participated in football, tennis, and band. After graduating, Dr. Keyes went on to study biology and chemistry at the University of South Dakota. During his undergraduate education, Dr. Keyes made the Dean's List every semester, managed the computer lab, and served as a student coach for the women's volleyball team. He earned spots in many academic honor societies, including the National Society for Guidon Honor Society, and the Alpha Lambda Delta Freshman Honor Society.
Dr. Keyes received his Doctorate of Dental Surgery from the University of Nebraska Medical Center-College of Dentistry, where he graduated in the top third of his class. In 2002, Dr. Keyes served as Chief Dental Resident at Naval Medical Center Portsmouth in Portsmouth, Virginia. From 2003-2005, he was the dentist and Dental Department Head onboard the amphibious ship, USS Tortuga (LSD 46) stationed out of Virginia Beach, Virginia.
After his time in the Navy, he worked at a couple different dental practices in the Sioux Falls area before moving to Madison, SD where he purchased the dental practice of Dr. Bernard Schuurmans, and renamed it Madison Family Dental. He has used his dental talents to improve the oral health of his patients in the area ever since! He strives to stay abreast of the latest dental technologies and has logged more than 700 hours of dental continuing education.
When asked why he's so passionate about his career, Dr. Keyes responded, "I love dentistry in Madison, SD because every day I get to help honest, hard-working people feel better about themselves by giving them a healthy, nice-looking smile."
Dr. Keyes is a member of the following associations and organizations:
American Dental Association
South Dakota Dental Association
President for Madison Rotary Club
Member of Lake County Search and Rescue Team
Drummer for church praise team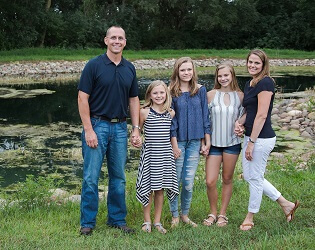 In his spare time, Dr. Keyes enjoys spending time with his family, playing guitar and drums, hunting, fishing, kayaking, biking, camping, and participating in triathlons. He is happily married to his beautiful wife, Stephanie, and loves being a father to his three wonderful daughters.
Dr. Dan Kohler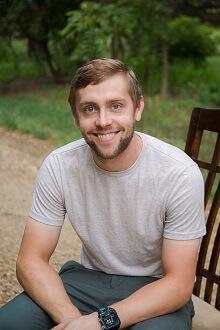 Dr. Dan Kohler was born in Sioux Falls, South Dakota and grew up in Brandon. He graduated from Branon Valley High School in 2007, where he lettered in football and track & field as a sprinter. He was also part of student council and national honor society. Dr. Kohler attended the University of Sioux Falls as an Honors student where he majored in biology and minored in chemistry. He ran track & field for 5 years at USF, where he set a school record and was a national qualifier in the decathlon. After graduating in 2012, he spent a year off from school working at South Dakota Achieve (now LifeScape) with adult males with severe autism spectrum disorders.
In 2013 Dr. Kohler was accepted to the University of Minnesota School of Dentistry in Minneapolis, MN. He moved to Minnesota early to participate in microbiology research, where he worked to develop an antibiotic coating for dental implants. In 2014, his research was accepted to the American Academy of Dental Research, and he presented his research findings at the national meeting. He participated in various activities during dental school: the American Student Dental Association, Psi Omega Dental Fraternity, Give Kids a Smile, and Mission of Mercy. Prior to graduating in May 2012, Dr. Kohler spent 3 months on outreach, delivering dental care to underserved populations, including a month in Wessington Springs, SD and Antigua Guatemala.
Dr. Kohler has taken advanced courses in esthetic dentistry, TMJ and occlusion, and removable partial dentures, and is currently a member of a 2-year course in comprehensive orthodontics.
Dr. Kohler met his wife during the first year of dental school. Jamie, who is also a dentist, practices in Howard, SD. They were married in Paris after graduation from dental school, and together they enjoy traveling, running, biking, and spending time with family and friends.